Yuanxing and Yonyou Software signed a long-term strategic cooperation agreement
Yuanxing and Yonyou Software signed a long-term strategic cooperation agreement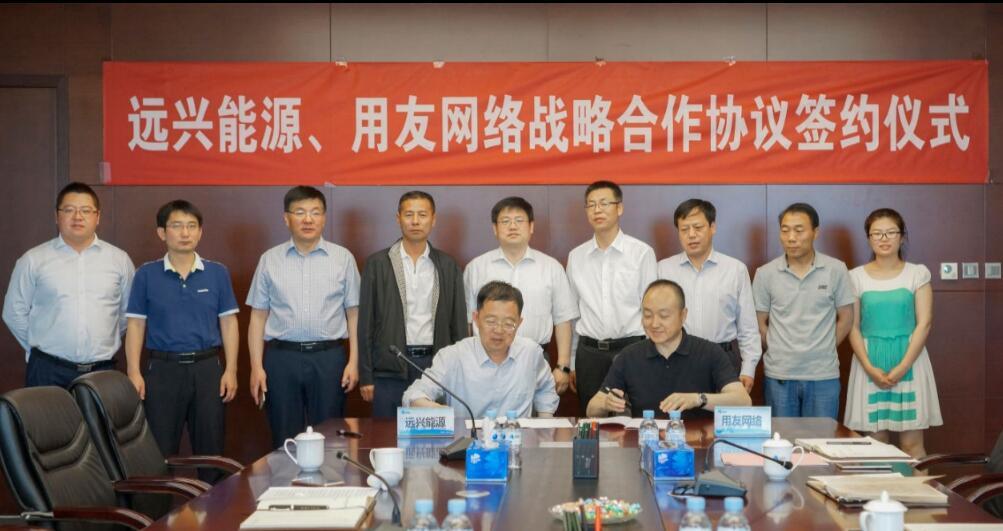 On the morning of June 12, Yuanxing Electronic Commerce cam Co., Ltd. and UFIDA Network Technology Co., Ltd. long-term strategic cooperation framework agreement signing ceremony in the Bo Yuan Building, 12th floor conference room. Yuan Xingbao, general manager of the company, Wu Aiguo, vice president of the company, vice president of Dong Long, UF company vice president Fan Dong, UF company Ordos branch general manager Dou Haitao, big account manager Wang Jiu attended the signing ceremony.
At the ceremony, Mr. Yuen Runbiao, General Manager of Yuanxing Company, and Fan Dong, Vice President of UFIDA, signed the cooperation agreement. The signing of the strategic cooperation agreement, marking the establish of long-term strategic cooperation relationship for the two company. As the two well-known enterprises are in different areas, Yuanxing company will work hard to promote the Yuen energy industry information construction, focus on the remote management of information technology to build a model in the industry, and promote the energy and chemical industry, enterprise management, digital construction , Comprehensively enhance the core competitiveness of enterprises.
It was reported that the two company will conduct a comprehensive and deep cooperation in the future to explore and concentrated on the functions of the establishment of information systems,complete the information management requirements in remote energy industry ,marketing , and technological innovation.The establishment of efficient management of the industry and market competitiveness will ultimately achieve the strategic objectives of both sides.