Zhongyuan chemical Co., Ltd : to hold a mobilization meeting for a new business target
Zhongyuan chemical Co., Ltd : to hold a mobilization meeting for a new business target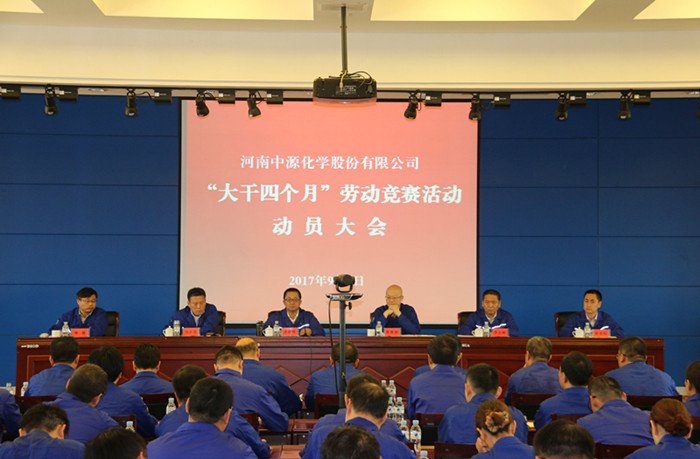 At 9:00 on September 7,there was a meeting about "big four months" labor competition mobilization in the fourth floor of the conference hall held there.More than 150 people fromZhongyuan chemical companies at all levels of management personnel attended, sea crystal company, Sunit Company, Boyuan International Trade Company to video conferencing way participants. Zhongyuan Chemical Party Committee Deputy Secretary, Deputy General Manager Ma Qianli presided over the General Assembly.
Zhongyuan chemical main venue hanging "A Good, build benchmark, pragmatic push the labor competition activities, with outstanding achievements to the party's great gift" "seize the opportunity to win ahead, fully completed the task objectives in 2017 To the beautiful performance of the company to celebrate the 20th anniversary of the "banner to the whole venue filled with passion for the struggle.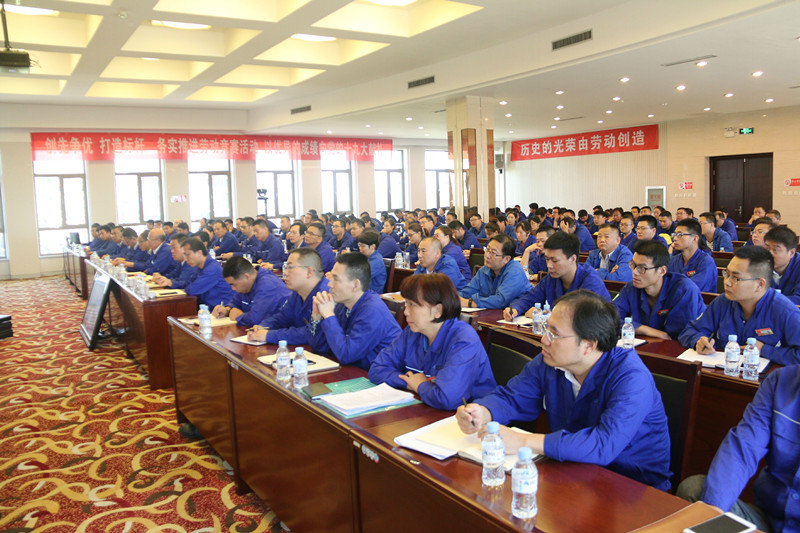 At the meeting, Sun Zhaohui, general manager of Zhongyuan Chemical, gave a speech entitled "Celebrating the Nineteen, Twenty Years of Efforts, Seizing the Opportunity and Creating Achievements" for the Full Implementation of the " Speak. Deputy General Manager Zhang Jianchun read out the implementation of the labor competition program.The general manager of the business were made statements.
Sun Zhaohui summarized the results of the first eight months of the source of chemical, and sent congratulations and thanks to all staff on behalf of the company . He pointed out that during the current domestic macroeconomic situation and market changes, the source of chemical companies rigorous analysis of the market environment, the annual task objectives to make realistic adjustments, the adjustment of the new goal is a stress, A high degree of goal. Zhongyuan chemical companies and all employees must work hard, hard work can be achieved. The realization of the new target will create a new chapter in the history of the source of chemical development, with milestone significance. He stressed that "production is the foundation, marketing is the key,environment is the guarantee, the most important confidence." In the face of a golden opportunity, we need to catch, to chase; challenges and difficulties still exist, we need to deal with them/He asked, the enterprises should be soberly aware of the "nine guarantees ten" grand goal of the arduous, not blindly optimistic, can not be taken lightly, to seriously analyze the study, the development of effective labor competition program, and layers of decomposition, Put in place, to "stepping stone to stay, grasp the iron mark" work style pragmatic to ensure that high quality and efficient completion of the objectives and tasks.
The "big four months" labor competition mobilization of the meeting of the General Assembly, marking the source of chemical sound to the new task of the target sprint of the horn. Zhongyuan chemistry fighting for the new goal.